SHIFTLOCK
 QUIVER
A stable bow is an accurate bow
The most stable shooting platform in the industry needs the industry's best quiver system. Partnering with TightSpot we took the industry's best quiver and developed a unique mounting system that attaches to the back of Prime risers*. The powerful and rigid post clamp design allows for complete rotational and lateral tuning of the quiver placement. This provides perfect sight/rest clearance and balance, while the tapered dovetail allows for quiet removal of the quiver. No other quiver fits Prime bows better, nor does any provide as stable of a shooting platform than this Prime Shiftlock Quiver.
* Fits 2023 Prime Models and Later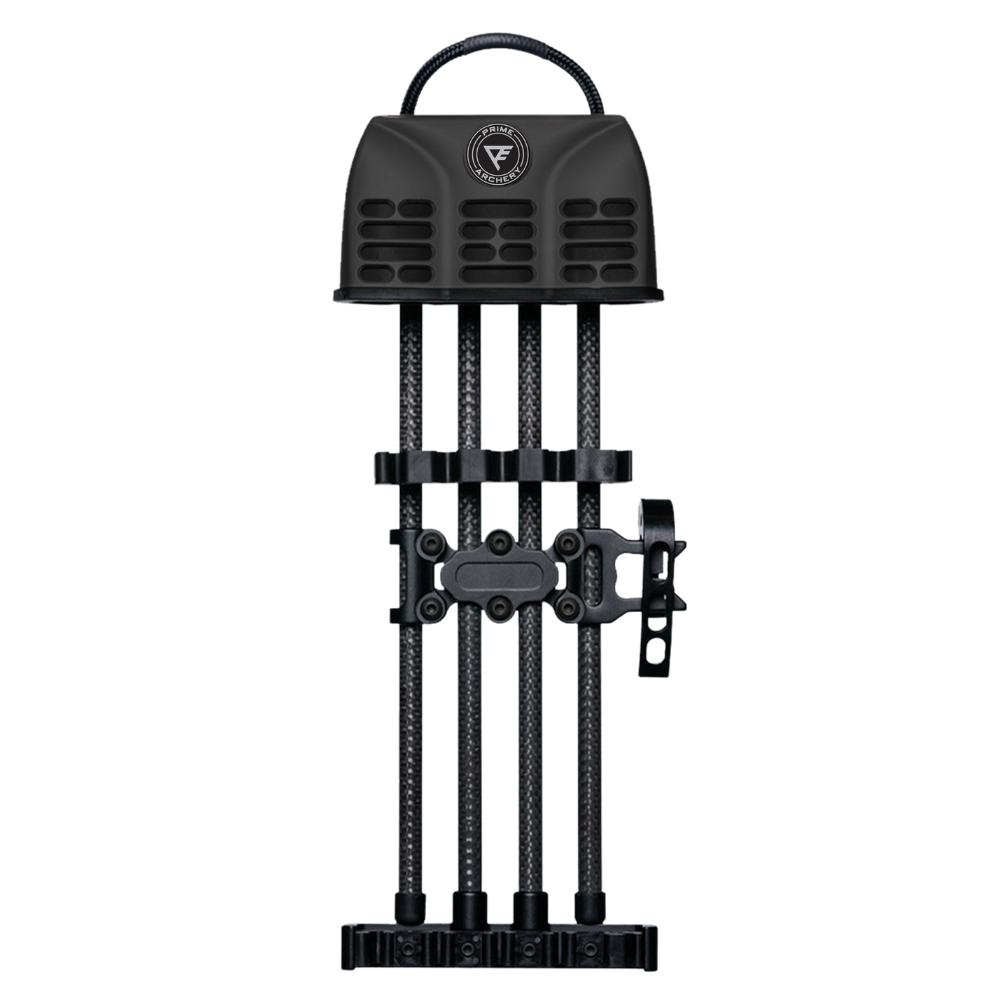 SHIFTLOCK QUIVER

BENEFITS
Built in hanger
Rugged and durable hanging loop for those that prefer to take their quiver off the bow when in the treestand.
adjustable length
Nearly 9″ of overall length adjustment makes this the world's most adjustable one-piece quiver.
premium materials
Only the most advanced materials will do. Fully-machined aluminum and woven carbon fiber reduces mass weight while increasing durability.
bull dog gripper
Individually adjustable arrow wedges adapt to virtually any arrow diameter. Incorporates a Quick-Draw second arrow for quick follow-up shots.
quick detach
Oversized quick-release lever provides easy access quiver removal. Locks down tight to eliminate noise and vibration on the shot.
find your local prime dealer
LOCATE AN AUTHORIZED PRIME DEALER NEAR YOU OR VISIT OUR ONLINE STORE